Plastic Injection Moulding in Melbourne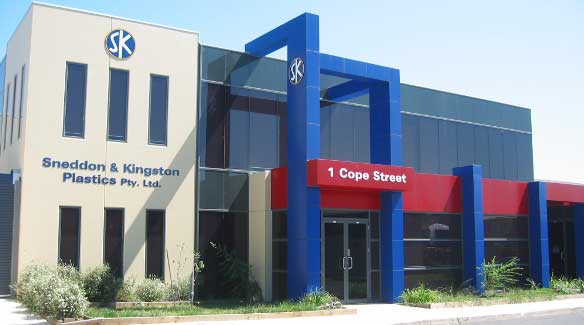 Sneddon & Kingston are industry professionals when it comes to plastic injection moulding in Melbourne, Sydney and all of Australia. We have the technical proficiency, the industry experience as well as access to modern facilities with automated processes to mass produce quality plastic products for various industrial needs.
Our team specialise in all aspects of product manufacturing. As a family owned business, we are focused on manufacturing and supplying high quality plastic injection moulded products for local Australian markets, and have been doing so for over six decades.
We Assist You at Every Stage of Development
Sneddon & Kingston provide services such as product design, mouldflow analysis, tooling and injection moulding.
Learn more about our plastic injection moulding capabilities in Preston, Melbourne. We continuously invest in the most advanced processing technologies and optimise our techniques in manufacturing to ensure that we remain agile and competitive in the marketplace.
Our primary services include plastic product design, prototyping for industrial interests, tooling manufacture and plastic injection moulding in Melbourne. If you would like to discuss your next project with our team, give us a call.
See our process methodologies for conceptualisation, design, prototyping and more.
The team at Sneddon & Kingston provide plastic injection moulding in Melbourne for various industrial sectors throughout Australia. We provide manufacturing solutions for; water filtration, food packaging, industrial packaging, automotive, construction, medical and pharmaceutical niches and so much more.
Contact Us
For more information about our manufacturing capabilities and services, get in touch with our team today. Fulfil your need for specialised moulding and product design with Sneddon & Kingston.