Plastic Product Design with Sneddon & Kingston
The team at Sneddon & Kingston Plastics have been involved in plastic injection moulding and plastic product design for over 60 years. We use our industry experience, to ensure your product designs are optimised for cost effective manufacture. We employ advanced techniques such as mould-flow analysis to simulate moulding and predict potential problems so that designs can be reviewed before mould manufacture.
To find out whether we can assist with your industrial plastic product design enquiry, give us a call . We generally assist with projects that involve large volume manufacturing rather than smaller-scale jobs.
Our technical staff are available to discuss your plastic product design ideas and concepts over the phone and can organise a follow-up scoping meeting to determine specific details in relation to costs, manufacturing viability, delivery timeframes and more.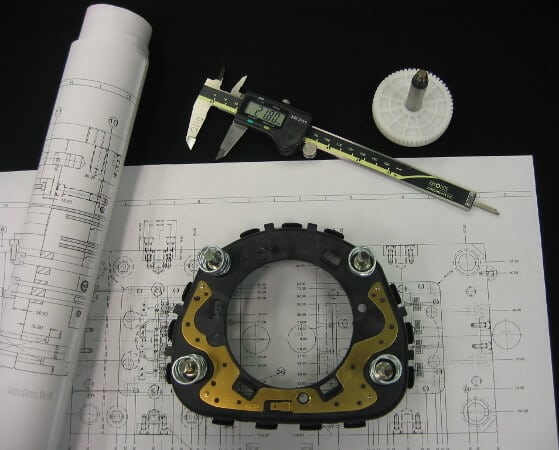 Scoping
We specialise in creating and modifying plastic product designs so that they are suitable for the injection moulding processes and mass production. During our initial scoping meeting, we can elaborate on our in-house capabilities and advise on how to either go about improving an existing product or engage in drafting an original design based on your project requirements.
3D Design Software
Our technical team uses 3D CAD software as well as industry experience and sound judgement to develop concepts that are practical for production and tweaked to optimally accommodate your business objectives. For more information about our capabilities and examples of our work, give us a call.
What Our Designing Service Can Do For You?
Though thousands of plastic products are created every year, surprisingly limited plastic product designers and engineers know the exact procedure to design them. It's a challenging and overwhelming task because of numerous plastic choices and several manufacturing alternatives and variations for each option. Meanwhile, improper material specifications and design can result in catastrophic failure, poor performance, sub-standard quality, and the worst outcome.
As a renowned designer of plastic products, Sneddon & Kingston Plastics boasts a rich history of success. In addition, we have extensive experience in plastic engineering tooling process, mould design, and production startup's root cause analysis. It has enabled us to gain expertise in all significant plastics manufacturing methods.
In addition, we have vast knowledge in parts and plastic design for injection moulding. We help several industries through our precise service, including food packaging, automotive, medical, building and construction and much more. Therefore, you can trust us for an expert solution to any plastic product problems. We are renowned for innovating and creating the most appropriate design solution for plastic products based on your needs, budget, and specifications.
Hence, let us use our industrial product design and engineering expertise to produce plastic products of your choice. We are popular for providing exceptional project management service and game-changing designs that give your brand images a new identity. Hence, whether you want a round temper evident container or any innovative packaging solution, look no further than our expert.
Advantages Of Our Injection Mould Tooling Design
Our engaging designs ensure higher sales and more business growth for our clients. In addition, we provide our quality service at a very competitive price range. From initial designs, production to tooling completion, we own the entire process with total efficiency. It means you will never have to pay any surprise costs at any stage of your project. Additional advantages include:
Matches highly tight tolerances
Can work well with all challenging geometries
Has large scale production capabilities
Quick lead times
Contact Us
Are you looking for a cost-effective approach to plastic product design in Australia? Talk to our injection moulding specialists at Sneddon & Kingston Plastics today to discuss your business requirements.